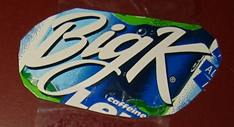 THE ALL CAPS BITCOIN QUICK START GUIDE
INSTALL ELECTRUM CLIENT THIS IS A LINK.
RUN ELECTRUM CLIENT.
IT WILL GENERATE 12 WORDS. THESE ARE IMPORTANT. PRINT MULTIPLE COPIES AND KEEP THEM IN DIFFERENT PLACES. DON'T KEEP THEM ON A COMPUTER.
WHEN PROMPTED USE A GOOD PASSWORD. YOU ARE TERRIBLE AT MAKING PASSWORDS. GO TO THIS LINK: CORRECT HORSE BATTERY STAPLE
ALL THE PASSWORD DOES IS PROTECT THE COPY OF YOUR KEY ON YOUR COMPUTER. IF NO ONE CAN GET FILES FROM YOUR COMPUTER IT DOESN'T MATTER IF YOU USE A GOOD ONE. YOU SHOULD USE A GOOD ONE ANYWAYS.
IF YOU LOSE YOUR COMPUTER FILES OR THE PASSWORD, YOU CAN RECOVER EVERYTHING WITH THE 12 WORDS.
CONVINCE PEOPLE TO SEND YOU BITCOINS TO ADDRESSES UNDER THE 'RECEIVE' TAB.
FATCAT - MODERALTLY PARANOID
GET CHEAP COMPUTER. MAYBE A NETBOOK OR SOME PEICE OF TRASH SOMEONE HAS.
INSTALL LINUX ON IT. I LIKE DEBIAN BUT WHATEVER.
USE DRIVE ENCRYPTION.
DISABLE ANY REMOTE ACCESS. NO SSHD.
FOLLOW INSTRUCTIONS ABOVE.
VERIFY THE SIGNATURES ON THE ELECTRUM BINARIES THAT YOU DOWNLOAD.
DO NOT USE THIS COMPUTER FOR ANYTHING ELSE. DON'T USE IT FOR FACESPACE. DON'T INSTALL SHIT ON IT.
ULTRACAT - EVEN MORE PARANOID OR RICH
USE TREZOR DEVICE TREZOR
HOWEVER, YOU STILL NEED TO WRITE DOWN YOUR WORDS AND NOT LOSE THEM.
(AS OF SUMMER 2016 I HAVEN'T MESSED WITH TREZOR IN A WHILE. I DON'T KNOW IF IT WORKS WELL CURRENTLY. IT PROBABLY DOES BUT I DON'T KNOW.)
NOTES
YOU CAN USE YOUR 12 WORDS ON MULTIPLE COMPUTERS TO ACCESS YOUR BITCOINS FROM MULTIPLE PLACES. THIS WORKS FINE.
THERE IS EVEN AN ANDROID ELECTRUM CLIENT NOW. THAT IS COOL TOO.
TRY TO USE EACH RECEIVE ADDRESS ONLY ONCE. THIS MAKES YOU HARDER TO TRACK. IF YOU TURN ON ADVANCED MODE YOU'LL SEE HOW MANY TIMES EACH ADDRESS HAS BEEN USED.
IF YOU LOSE YOUR 12 WORDS YOU LOSE EVERYTHING. DO NOT BE THAT GUY.